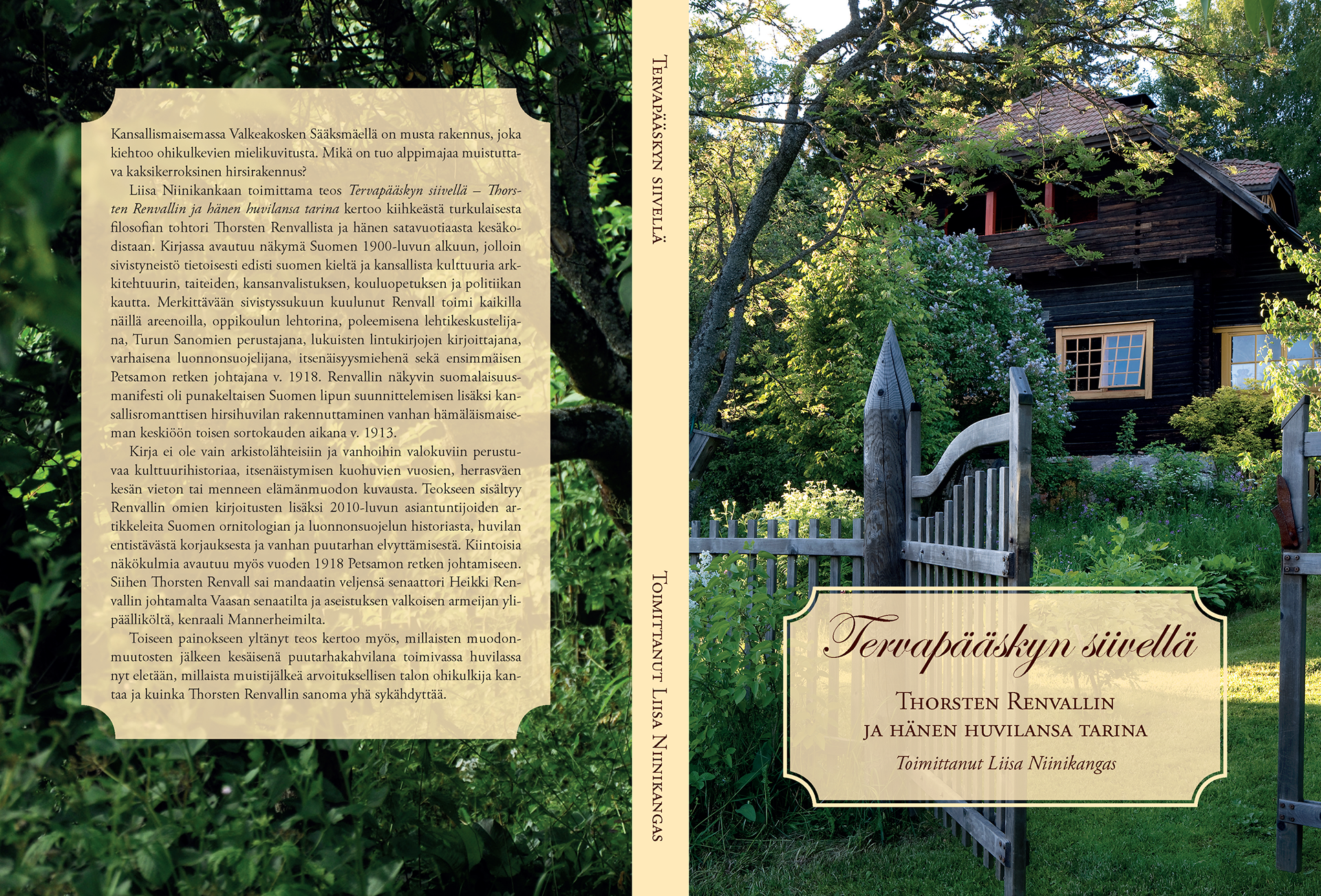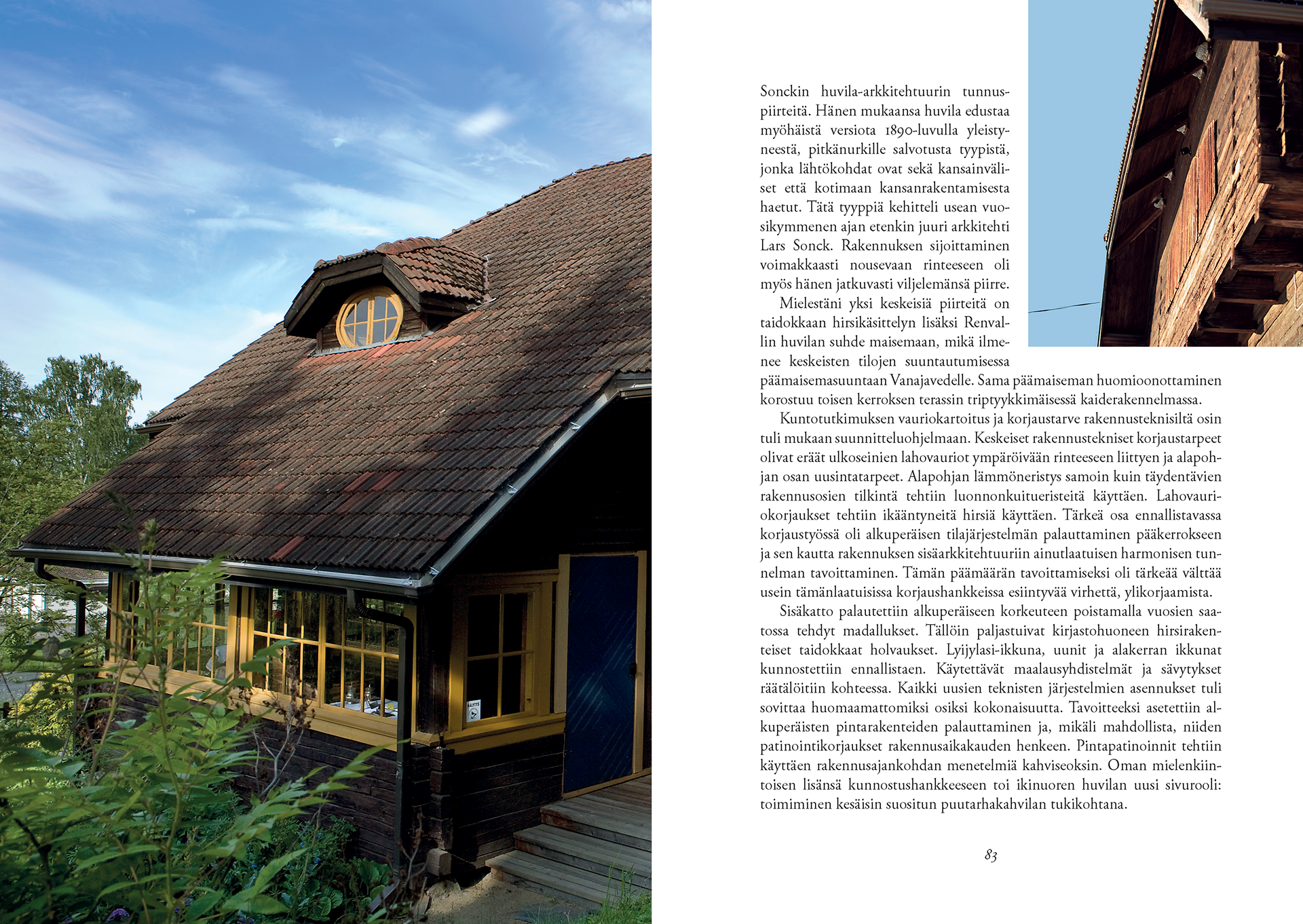 Tervapääskyn siivellä (Oy Lighthouse Consulting Ltd, 2013)
Design and page layout for a book.

A book celebrating the history of a Jugend style villa and its builder. My goal was to create a design that unified the various types of texts and images found in the book, from old photographs to drawing by children and from poems to academic articles.